PMI - PMP

Exam Preparation Course
Learn, Understand, Remember, Apply
36 hours Workshop That prepares you for PMI-PMP Examination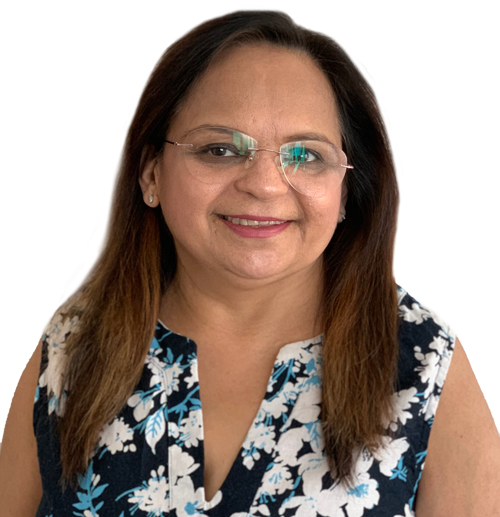 Throughout the workshop, participants will learn:
PMP stands for Project Management Professional—it's the name of the certificate awarded to anyone who passes the PMP certification exam from Project management institute, USA. So, if you successfully pass the PMP test, you become a globally certified Project Management Professional (PMP).
Since the investment to earn the Project Management Professional (PMP) certification has been made, it's time to make the commitment to prepare for the exam. Regardless of how advanced your project management experience or education might be, you should still prepare vigorously for the exam.
The PMP certification is the most recognized Individual certification in the area of Project Management and is valued worldwide. In some cases, it's a mandatory qualification for a project management role. A project manager with a PMP certification can work as a project manager in any industry, anywhere in the world.
Invest in 36 hours of PMP Exam Preparation Course – Learn, Understand, Remember & Apply important project management concepts so that you can prepare for the PMP Examination & also work towards becoming a better project manager in the process who understand the global standards of project management.
Why an online live training?
Certified & International Globally Certified Life Coaches (under the affiliation With International Trainer Academy & NLP Academy UK)
Will I Obtain Any Certification?
Certificate with 35 PDU's required for appearing in the exam will be provided.
Requirements to obtain the Certificate/Diploma:
🤩What do our participants say? 🤩
These are our participant's testimonials about the sessions they attended. See how this workshop helped them to prepare for the exam?
Dear Dimple.
In the wake of the COVID-19 pandemic, I would like to thank you to make the training journey a bit easier.
The way you will take questions and dissect the "how and why" behind the answers helped me a lot to prepare for the PMP exam. I must say the course materials of you is one of the best materials I have seen so far, especially the doubt clearing and issue resolution.  I have got benefited understanding these concepts.
Thank you so much for the guidance, support and assistance during this period.  Take care always and I wish you always the best !
I live in the UK and have worked on more than 50 projects as Financial Consultant/Controller including in companies such as Essity Ltd. which is a Nasdaq listed organisation.  As I start to take on different projects, I soon realized the need for professional certification such as PMP to advance my career.
Attending
Dimple
's live classes has been the best decision I have made for my career.  I've enjoyed the solid expertise of world class lecturer, all while still allowing me to control when and where I do my studies and revision.
The course is well structured and explained through PPT slides and is easily digestible. Not only do I feel more prepared for my examination because of the high quality of study material, but I also find what I learn to be very much applicable to my work on a daily basis. Dimple is very experienced and highly knowledgeable – I find that her revision slides are focused, relevant and valuable.
Appreciate your time and effort of conducting the online classes!
Stuti Chopra
Financial Advisor , UK
PMP course is pretty exhaustive and requires solid in depth study before online exam. However thanks to her who within few weeks brought our entire batch to such a level that each of us was confident for the exam. Secondly, she genuinely developed an interest in us to look at things analytically before a project management plan is conceived. Her methodical approach, systematic analysis and profound command on the chapters deserve all our compliments.
Thank you
Prakash Mishra
Contracts Engineer , Kuwait Oil Company
Dear Mrs. Dimple
First of all thanking  for your valuable time for giving online training to all aspirants of PMP certification .
Regarding your training , I feel its exam oriented and who ever follows the instruction can easily crack the exam  plus it will benefits those who works in project management field especially in big construction projects .
During the course of training I interacted with people working in the field  for years but they don't know much about many project management terms which I got from few training sessions.
Once again thanking you for inspiring training sessions.
Shibin Ahammed
Planning Engineer
🤔 FREQUENTLY ASKED QUESTIONS
Prepare Yourself for The PMP Certification quickly with this focused and comprehensive course.
This is a Complete Course developed with a focused goal on passing the exam– The participants get to learn every syllabus topic, without having to waste any time exploring irrelevant information.
Real Life Examples will be used.
Pre & Post Mock Test will be conducted.
Sample questions after every session
Tricks to select correct answer for questions
Understand the global standard concepts as per PMI. 
The lectures are delivered in a friendly, simple, and easy to understand manner– The participants will have fun learning the concepts because the lectures have been kept to be as light, easy, and painless to understand. Real Life examples of your  industry is been used &  the aim is to enjoy ourselves while preparing and keep boredom far away.
Special exam tips – Secret tips and techniques to pass the exam are shared throughout the course session wise.
Become a better Project Manager – By learning all the essential concepts, the participants will learn to manage projects like a professional having knowledge of global standards of project management.
Candidates interested in appearing for PMI PMP exams & would like to attend exam preparatory course.  
Candidates studied PMP preparatory course of 36 hours, and would like to refresh the course prior to appear for exams.
Candidates interested in knowing global standards of Project management to apply in day to day in projects for better results. 
This course will help you to gain knowledge of global standards of project management & will also help you to prepare for appearing in PMI-PMP exam with tricks & tips.